The biggest musical occurrence of 2016 was arguably a death. David Bowie's demise was a Shock-and-Awe event: shock that it happened and awe at the way Bowie orchestrated his passing.
Rather than fading away, Bowie created an album that – with hindsight – dropped enormous clues about the cancer that was ravaging his body, but (testament to the respect that he had earned) no collaborators spilled the beans, and neither did anybody guess from the clues given. And with dramatic timing, the album Blackstar was released just two days before he died.
The album included lines such as, ""If I never see the English evergreens I'm running to, it's nothing to me," and "Look at me, I'm in heaven. I've got scars that can't be seen, I've got drama can't be stolen; everybody knows me now." The dramatic accompanying videos, were even more suggestive of his death.
A major feature in Mojo magazine about making the album, and its themes, notably failed to hint at anything out of the ordinary. Annie Black, writing for Paste magazine must be kicking herself for ending her piece about the Blackstar video with the line,
"David Bowie, now 68 years old, doesn't appear to be slowing down anytime soon."
The demise of the man that Guardian journalist Alexis Petridis called, "the most important and influential artist since the Beatles" helped the 'David Bowie Is' exhibition to become the most visited in the history of the Victoria and Albert Museum. More than 1.5 million people have now seen the retrospective of his life in eight venues around the world.
Despite this surge of popularity, Bowie lost his record for the most number one albums by a British artist, when Robbie Williams' 12th album The Heavy Entertainment Show debuted at number one in November. Williams now has as many number one albums as Madonna, but still lags behind Elvis's 13 and The Beatles' 15.
When a slew of other famous names – including Prince – shuffled off this mortal coil within a short space of time, many were calling 2016 an annus horribilis for music. But this was the start of a new normality. Culturally, the 1960s was a revolutionary decade that produced many new faces across art and entertainment. Fifty years on, it is simply inevitable that we will see a rise in the number of popular figures from music exiting the biggest stage.
Music seems to be setting the tone for the rest of life. In December, Google announced that – along with 'Pokemon Go' and 'Euro 2016' – two of the most-searched terms of the year in the UK have been 'Bowie' and 'Prince,' while 'Trump' made up the top five. The American President-Elect has also dipped his toe in music's water.
Performers like Aerosmith, REM and Neil Young have previously asked the businessman to stop using their songs to warm up crowds at his political rallies. 2016 was no different. Adele released a statement distancing herself from his campaign after Trump had been using her song "Rolling in the Deep". Then the Rolling Stones issued a cease-and-desist letter to prevent use of their "Start Me Up" single at his rallies.
At the American Music Awards, several artists expressed their feelings about him, but none as clearly as Green Day, who inserted the chant, "No Trump! No KKK! No fascist USA!"into their song "Bang Bang,"
Despite his polls win, Trump is still struggling for musical support. Beyonce and Aretha Franklin played for President Barack Obama at his 2009 inauguration; and Rihanna and James Taylor were among the stars to play for him at the White House. But the US news website The Wrap has claimed that Donald Trump's inaugural committee is struggling to find any stars who are willing to play at his swearing in ceremony in January. An unnamed source told them, "They're calling managers, agents, everyone in town to see who they can get and it's been problematic."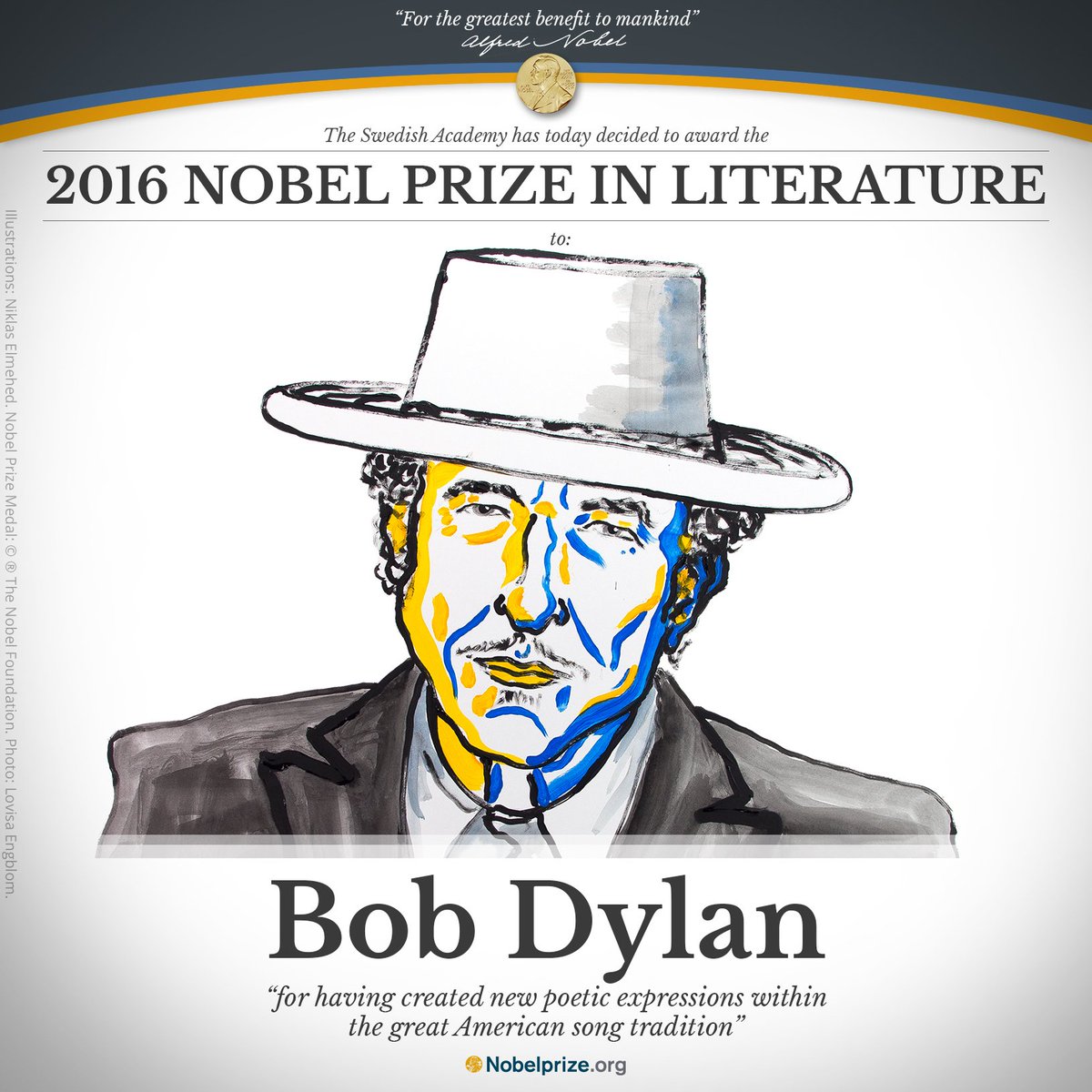 For a while, Nobel Committee also found it problematic to locate Bob Dylan after they awarded him the Nobel Prize for Literature (the first time for a songwriter). But eventually, he not only acknowledged the award with gratitude, but added Swedish dates to his tour schedule.
A court finally decided in April that Led Zeppelin did not steal a section of Spirit's instrumental "Taurus" to use on their iconic "Stairway to Heaven."
There have been far lighter – if still controversial – musical moments this year. U2 front-man Bono was named in Glamour Magazine's annual Women of the Year list. He was the first man to be given the honour, thanks to the 'Poverty is Sexist' women's-rights campaign, run by his One charity.
Bono commented that the battle for gender equality couldn't be won "unless men lead it along with women" and that men were "largely responsible for the problem, so we have to be involved in the solutions".
In January, there were calls for a new element to be named Lemmium in honour of Motorhead's late bassist Lemmy. John Wright began a petition, signed by over 156,000 people, which read, "Lemmy was… the very essence of heavy metal.  We believe it is fitting that the International Union of Pure and Applied Chemistry accept our proposals submitted 29th February 2016 to change the naming criteria for elements in Periodic Table to allow for the possibility Lemmium."
Unsurprisingly, they failed and element 115 is instead to be called Muscovium (Mc).
A more serious scientist, Queen guitarist and astrophysicist Dr. Brian May has been very concerned with asteroids recently. Having co-founded "International Asteroid Day" with the UN last year, this September he named one after a former bandmate, in honour of his 70th birthday. One discovered near the time of the singer's death in 1991, is now "Asteroid 17473 Freddiemercury."
The most striking albums to come across my reviews player this year have been headed up by the Neal Morse Band's energetic rock epic Similitude of a Dream. Based on The Pilgrim's Progress, it follows a Christian's call through a slew of opposition. In 106 powerful minutes, there is barely any filler and it interweaves a stack of themes.
Tamer, but probably their best recording to date, Keith and Kristyn Getty's Facing a Task Unfinished was another notable Christian release that took all their best attributes (sonic polish, strong theology, musical excellence) and polished their shine even further. They finally gave the musicians more time to expand the instrumental side of their work.
Living up to their name, Afro-Celt Sound System's world/dance standout The Source was as compulsive for the body as its layers and textures were for the brain.
In the folk world, the Songs of Separation project made its mark, but Jarlath Henderson's magnificent Hearts Broken, Heads Turned was a triumph of sound and technique that was undeniably folk, but so much more as well.
In the shadow of Bowie, several musical deaths have been almost overlooked, such as Leonard Cohen, whose "Hallelujah" enjoyed a huge resurgence after being used on TV reality shows,  and the hugely influential 'Fifth Beatle' George Martin.
While pensioners may miss singer and DJ Jimmy Young; prog and pop were shocked by the suicides of Keith Emerson and George Michael, both of whom feared that illness was robbing them of the ability respectively to play and sing; Emerson's bandmate Greg Lake succumbed to cancer; and folk violinist Dave Swarbrick's loss to emphysema will be little surprise.
Other notable musicians not to make an encore include Booby Vee, the Eagles' Glenn Frey, country legend Merle Haggard, Leon Russell and Pete Burns.
Here's to less shock and more awe in 2017.